Why Including Sustainable Art in Your Space Makes Sense
Feb 14, 2021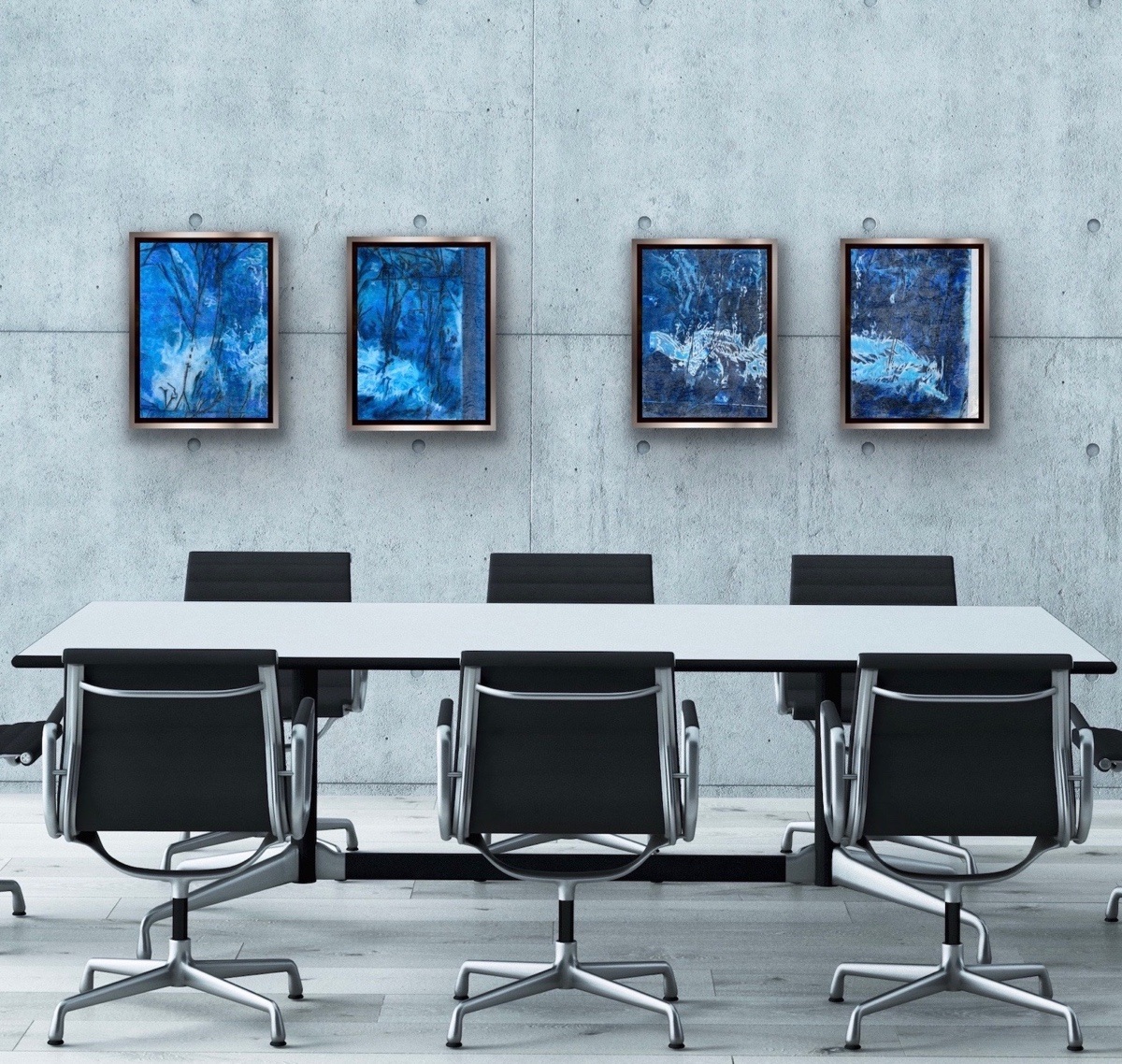 Art can fight climate change!
Most people don't picture sustainable art when they think about fighting climate change. They might have specific images pop into their heads – like coal power stations replaced by solar farms, electric cars, and resource-efficient green buildings.
Few realize how the art industry contributes to the world's carbon footprint. Some artist materials are toxic. Some techniques used in creating art are harmful to the creator and the environment. Commonly, raw materials are shipped overseas between three different countries to be processed and assembled before ending up in local art supply stores.
As a professional artist, I've decided to take a stand in the fight against climate change. I've made the conscious decision to convert all my materials to be natural, non-toxic, and sustainable. I'm reducing my carbon footprint while creating sustainable art.
What is sustainable art?
Sustainable art is artwork that has been created from found or recycled materials or created with traditional mediums and subjects following healthy studio practices with a low-carbon footprint. Both of these methods of creating aim to combine innovation with environmental awareness. My artwork primarily falls into the more traditional category. In working with traditional mediums and subjects, I am continuously looking to source natural and non-toxic materials, sustainably manufactured, as close to my home as possible.
I'm committed to using eco-friendly materials from eco-friendly American companies. One of my key focuses is maintaining awareness of the 'greenwashing' approach commonly used in marketing campaigns. When using a new supplier, I always ask for the MSDS and certifications of products I'm considering. This past year, I've begun to eliminate products made overseas, and require international shipping to get to me. In this way, I create sustainable artwork that's beautiful and is also helpful for the environment.
Does choosing sustainable art make your space more eco-friendly?
Research has repeatedly shown that art makes spaces more welcoming. Studies have proven that people living, working, and visiting art-filled areas are more creative, relaxed, and happy. And it is also well-known that 'green' buildings have positive mental and physical benefits for those who work and live in them. So then, combining sustainable art with green buildings makes perfect sense.
As an example, let's look at the effects of art in a healthcare setting.
Art in Healthcare
The focus on workplace environments has gotten much attention in the past couple of decades. For example, in healthcare settings, including hospitals, urgent care centers and clinics, rehabilitation, and senior living facilities, everything must be very clinical. Including art on the walls and in open spaces helps relax and soothe those who work and stay in a high-stress environment.
Extensive research has shown:
Art in healthcare settings can help decrease the length of hospital stays, as well as the need for sedation during medical procedures


78% of patients claimed that seeing art helped in their mental and emotional recovery 79% believe that the arts help create a healing environment



To have a facility that's welcoming and healthy for its occupants, many elements are required. Choosing healthy, sustainable art as a complement to green facilities, corporate buildings, offices, and homes makes for an even more eco-friendly environment.
An Encouraging Look Forward
As a sustainable artist, I encourage all creative practitioners to adopt sustainable methods and materials. Find out where and how products are made by asking suppliers. Be aware of greenwashing. Interior designers, architects, and facility owners, I encourage you to be even more conscientious. Not only about the materials you use when designing and building facilities. But also when it comes to selecting the artwork to complement those healthy spaces.
Reference: Artforce.org