Made in America: Sustainable Surfaces
Nov 06, 2020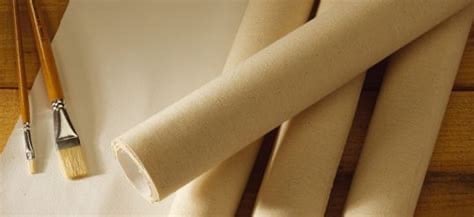 A Journey Towards Sustainability, Part I
When I decided to convert my studio to become more sustainable and non-toxic, I had no idea what an adventure it might be. I thought it was going to be as easy as a few web searches and changing suppliers. Hah! Not at all.
This post is specifically focusing on options for replacing traditional cotton canvas. Since my goal is sustainability, I'm looking for products cultivated AND manufactured in the US.
Why Not Cotton?
Cotton canvas is the most common surface for painters. It's easy to find. Even organic cotton canvas is available through a variety of sources. But research in this market has led me down a frustrating path.
The southern United States cotton industry produces about 30% of the global market. Texas is currently the biggest producer, with about 40% of the US cotton market and 85% of the US organic cotton market. However, inexpensive fabrics imported from India and China have decimated American textile manufacturing. Because of this, there are very few US mills left producing fabrics with American-grown cotton.
Raw cotton is almost always shipped to another country (typically India or China) to make (artist's) canvas. Then it's sent back to the US for consumers. For me, all that international shipping makes it unsustainable.
After nearly a year of research, I've found one manufacturer of heavyweight organic cotton canvas in the US – from whom I can order a whole bolt (50 yards). But they will soon stop offering this because the demand is dwindling. There's also a small sustainable textile mill in the Southern part of the US willing to make an organic cotton canvas for me. But I'd need to order a 2000-yard bolt for it to be profitable for them.
Is Linen Better?
Linen is a more expensive canvas choice than cotton because flax plants are hand-harvested. Many painters believe it's the best fabric surface because it's stronger and longer-lasting than cotton and has an appealing texture.
The last US linen textile plant closed in the 1960s, and with it, the final US commercially grown & harvested flax (fiber) farm. Currently, there is a small amount of flax cultivated in the American Dakotas. Not for the thread used to make linen, but instead for flaxseed and oil. Like cotton, imported linen is the majority of the canvas-weight linen available to American artists.
Canada, our friendly neighbor to the north, grows 40% of the world flax market. Like the American Dakotas, it's grown primarily for seed and oil, not fiber. If that ever changes, it'll be a great boon as it'll be readily available to American textile mills without overseas shipping.
But like the majority of cotton, when considering linen for canvas, as of now, international shipping is an unfortunate part of the manufacturing process.
Wood Panels
A third option is wood panel. Constructed from birch, poplar, basswood, or MDF board, it's easier to find FSC-certified, sustainable wood panels made in the US. In looking for sustainable wood panels, the trick is to pay attention and make sure what you're getting is American made. A simple web search will help sort through the majority of brands made overseas.
Price-wise, wood panels aren't much different from pre-stretched canvases. Which is great for any artist's budget. But they don't have the give and flexibility of canvas, so an artist used to canvas will learn to adjust their technique slightly.
Is Hemp the Future?
Another option I'm keeping my eye on right now is hemp. There is wide-open potential for the hemp market to expand into many more commercial textile uses than current. At this point, there is a minimal amount of hemp fabric made in the US, but none of it is canvas weight (10-15oz depending on the canvas size).
However, it's a truly sustainable crop that has many uses. And as an annual crop requiring little to no pesticides, it's much better for the environment.
I can custom-order a hemp/organic cotton blend from the textile company in South Carolina, but I'd still have to order around 2,000 yards. And that's a commitment I'm not quite ready to make.
Where Do I Go From Here?
Right now, I'm focusing on experimenting with the wood panels. I'll see how that goes over the next year or so. I still have several yards left from my last canvas bolt and a half a box of stretcher bars, all of which I'll finish using (no wasting in a sustainable studio).
But I'm keeping my eyes open and am following currents trends, having the faith that the American textile manufacturing industry in the US will grow to reflect an interest in artists' desire to be more sustainable.