Inside a Sustainable Artist's Studio: Light & Air
Apr 13, 2021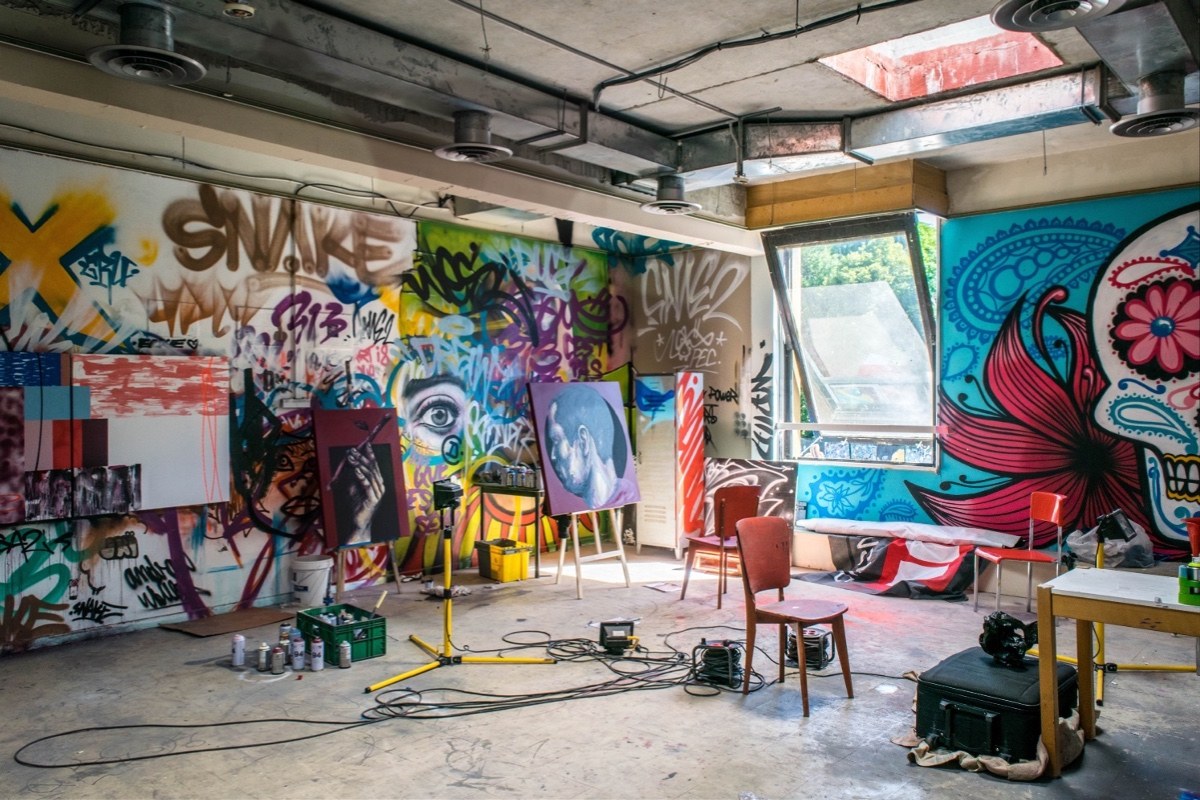 Studio Sustainability
When artists think about becoming more sustainable in their studio practices, it's easy to get completely overwhelmed by the many different options. Do we need to change all of our materials at once? Are we using anything that we can keep? Do we have to start making art out of only found objects or trash? Once we start looking, it seems like there's room for improvement everywhere, and so we don't know where to start first.
When this happens to me, I always try to remind myself to slow down and take a deep breath.
Then I sit down and think, "What can I do right now, in my studio?"
There are many simple steps to change things that won't necessarily break the bank (I save that for my art supplies).
What is studio sustainability?
At its most fundamental, sustainability is about health – our physical health and that of our planet. So what will make a studio healthier? I've realized there are two things most important to my studio:
Making sure I have the correct lighting

Making certain there's sufficient ventilation for the work I'm doing

These may seem obvious, but often artists are so happy to have a workspace, they don't prioritize either of these. I know that in my life, I've created art in the middle of my apartment living room, in the corner of my bedroom, in a damp basement, and in a small extra 'bedroom' that was actually the size of a closet. Currently, I work out of my 1-car garage.
In my garage, I supplement clip-on spotlights with professional photography lights (Amazon for about $35). And I open the garage door when I'm using materials that need extra ventilation (oil paints, fixatives, glues, etc.). Or if I want to hear the birds singing and the neighborhood kids laughing as they play outside. But I didn't always have that awesome door. Working in a closet-sized room with no window, I stopped painting in oils and instead sketched and worked in pastels. I learned to make do and got a lot better at sketching!
Taking a deep breath
Artists make studio space wherever we can find it. So for our physical health and well-being, we must make sure we have adequate ventilation and lighting. Sustainability is all about baby steps. These aren't sexy new art supplies, but my body and mind always feel better with healthy lighting and plenty of fresh air.
PS: It's also good for mental health to clean the studio out at least a couple of times a year… it's not a quick or fun project, but I always feel better once it's done!
Photo credit: Matthieu Comoy via Unsplash